Autumn had little time to live. The temperature was very nice, perfect for attending a concert outdoors.
Was nine o'clock in the evening. All spectators anxiously expecting the appearance of Frank Sinatra on stage.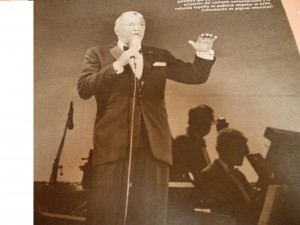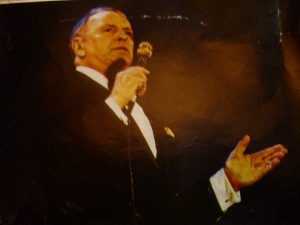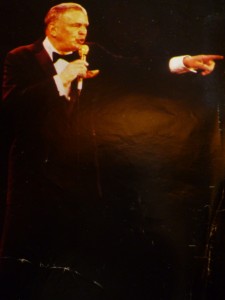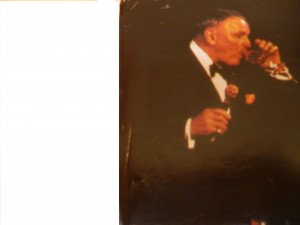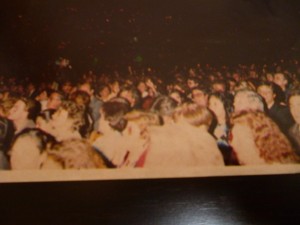 .The presenter announced the imminent appearance of Sinatra on stage. Those who were there applauded enthusiastically
Frank appeared waving to concert goers. People interrupted him with shouts of !!Frankie, Frankie!!.
There was silence and the London Philharmonic Orchestra conducted by Bill Miller, sounded the first notes of the famous song: Fly me to the moon.Frank Sinatra Fly Me To The After the instrumental introduction, Frank Sinatra started to sing with his warm and personal voice.
I could not believe what my eyes saw, what my ears were hearing, what my spirit felt. I had often dreamed of seeing a live performance by Frank Sinatra.The  dream came true. I was very happy.
Came the last song:, My way – Frank Sinatra .
My way, that to Frank is like a tailored suit. In my opinion is the best singer who plays the beautiful and incomparable song
Concluding My way, all attendees express our enthusiasm and admiration with strong and sustained applause.Frank thanked the public's admiration samples taking the right hand to his mouth to send a kiss of thanks.
The concert ended. Frank Sinatra left the scene. In the faces of the people were very visible the state of joy and satisfaction for having watched and listened to an exceptional artist.
The stadium stayed empty but our hearts were filled with joy at having witnessed a performance by a great artist known by the nickname of The Voice.