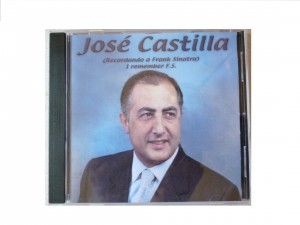 With admiration and affection to my teacher FRANK SINATRA
With this blog I set two goals, one: to show my admiration for Frank Sinatra, American singer with a very extraordinary voice and very complete artist on stage. The admiration for Frank Sinatra permeated so deep in my heart  that I decided to follow  his footsteps and becoming a singer of his own school.
The second objective is to offer Frank Sinatra, from my humble blog, a tribute of admiration and sincere affection for an incomparable artist who has made me very happy every time I hear his songs or seen his films, and I'm still today on the same line.